Dawn Farrell
Dawn Farrell
President and CEO, Trans Mountain Corporation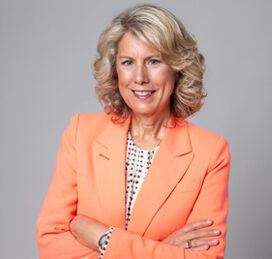 Dawn Farrell is the President and CEO of Trans Mountain Corporation. She's spent over 35 years in the energy business and held a variety of positions, including President and CEO of TransAlta, one of the largest investor-owned generation and energy marketing companies in Canada with operations in Canada, the US and Australia, TransAlta is a publicly listed company on the TSX and NYSE. As TransAlta CEO for more than nine years, Dawn led the transformation of the company to competitive power focused on low-cost, clean and reliable solutions for large commercial and industrial customers.
She is currently the Chair of the Board for The Chemours Company and Portland General Electric. She has held past board positions, including the Business Council of Canada, Alberta Business Council, Calgary Stampede, Conference Board of Canada, Mount Royal College/University Board of Governors and Foundation Board of Directors, Fording Coal Income Fund, New Relationship Trust and Vision Quest Windelectric. Dawn has contributed to electricity and environmental policy development in Alberta, British Columbia and federally in Canada.

Dawn is currently the Chancellor for Mount Royal University and a member of the Trilateral Commission, a non-governmental, policy-oriented international forum, as well as a community champion for Momentum.