Adam Falkoff
Adam Falkoff
Global Head of Social Impact, Executive Engagement, and Philanthropy, AWS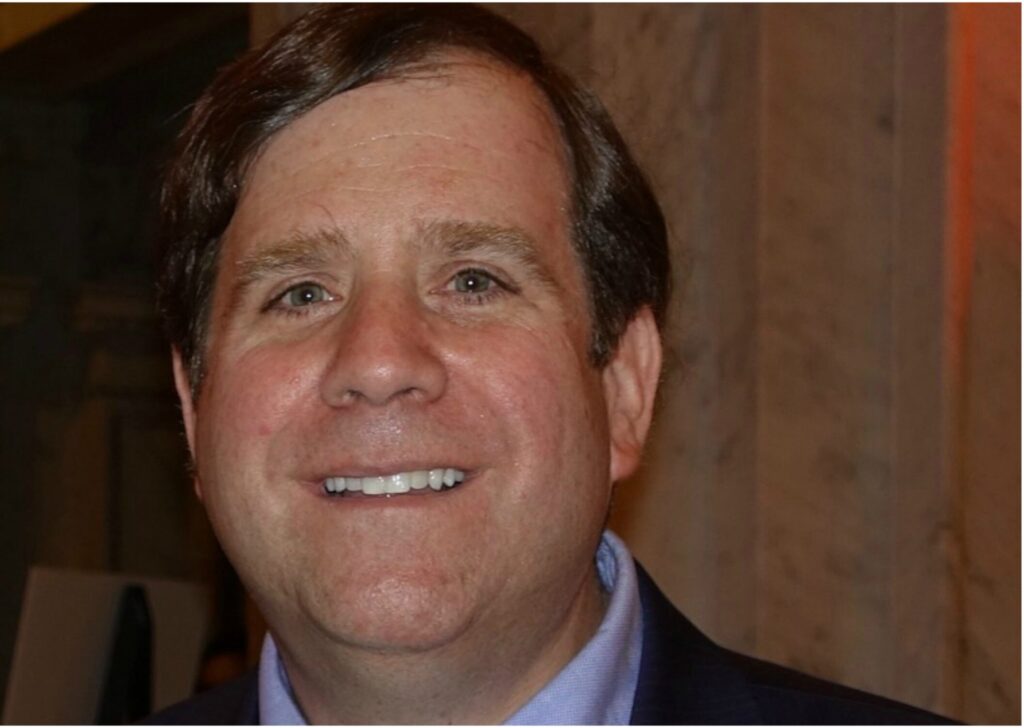 Adam Falkoff has over 20 years of experience in public policy, international relations, and business
development. He has advised CEOs of the Fortune 100, Presidents, Prime Ministers, Cabinet
Ministers and Ambassadors. Mr. Falkoff is currently the Global Head of Social Impact, Executive
Engagement and Philanthropy for Amazon Web Services. He also directs the leaders of the Disaster
Preparedness and Response Team which is part of AWS's global social impact agenda. Through this
team, he often communicates with Heads of States facing natural disasters in their countries.
Prior to joining Amazon, Mr. Falkoff was the President of CapitalKeys, a bipartisan global public
policy and strategic consulting firm based in Washington D.C. with offices in London and Singapore.
While leading the firm, he successfully helped clientele understand, anticipate, and navigate the
complex international public policy environment as well as develop strategies and relationships for
partnerships and business development driving client revenues.
Prior to CapitalKeys, Mr. Falkoff was a Director and the co-founder of the Quinn Gillespie &
Associates (QGA) International Practice, a public policy firm in Washington, D.C. Prior to joining
QGA, Mr. Falkoff assisted Chairman of the House International Relations Committee, Congressman
Ben Gilman working on trade issues and then at the Gilman Group as Vice President of Government
Affairs. Before assisting Congressman Gilman, Mr. Falkoff served as the Senior Director of
Government Affairs for the Consumer Technology Association (CTA), working with the Congress
and the Administration on behalf of over 2,000 technology corporations. Prior to CTA, he served in
the United States Senate for Senator Alfonse D'Amato as professional staff.
Mr. Falkoff is frequently asked to be an adviser on the strategy and execution for private and public companies and private equity funds seeking to expand their business. both nationally and globally through entrepreneurship, customer acquisitions, partnerships, and joint ventures. He is an advisor to SoHo Capital, a private investment firm and merchant bank.
Mr. Falkoff is a 2018 recipient of the Ellis Island Medal of Honor, one of our nation's highest honors, for service to the United States. He was named to the Washington, D.C. Power 100, a list of the 100 most influential non-elected people in Washington, D.C. by Washington Life Magazine.
He currently serves on the Board of Directors for several publicly listed companies and the American Red Cross-National Capital Region and the Creative Coalition. He is an Atlantic Council Councilor, a member of the Wilson Center Global Advisory Council, a Bretton Woods Committee member, and a member of The Trilateral Commission.
In the media, Mr. Falkoff has been called, "One to know and the one to call in Washington", "A Powerhouse of K Street" and "A PR Guru". He has been an invited guest speaker, panelist, and moderator on a wide range of public policy related topics in several industries. He has appeared in The Wall Street Journal, The Palm Beach Post, Politico, Roll Call, The Hill, The Washington Diplomat, Jack O'Dwyer's Newsletter, Capitol File, Washington Life, and National Journal.
Mr. Falkoff received a B.A. from Duke University and both an M.B.A. and M.I.M. (Master of International Management) from the Thunderbird School of Global Management on an academic scholarship. During his graduate studies, he was asked, and served, as the assistant to former Vice President Dan Quayle. Additionally, Mr. Falkoff holds a Certificate in International Law from the University of Salzburg, Institute on International Legal Studies. The coursework was instructed by Supreme Court Justice Anthony Kennedy and Supreme Court Justice John Paul Stevens.
Mr. Falkoff is also known for producing five theatrically released, award-winning, full-length motion pictures. He is a lifetime member of the Producers Council of the Producers Guild of America (p.g.a.) and the Screen Actors Guild (SAG-AFTRA). Mr. Falkoff is represented by Creative Artists Agency (CAA). His film 'Walt Before Mickey', whose central theme is achieving the American Dream, was screened at The White House for President Obama.