Donald J. Gogel
Donald J. Gogel
Clayton, Dubilier & Rice, LLC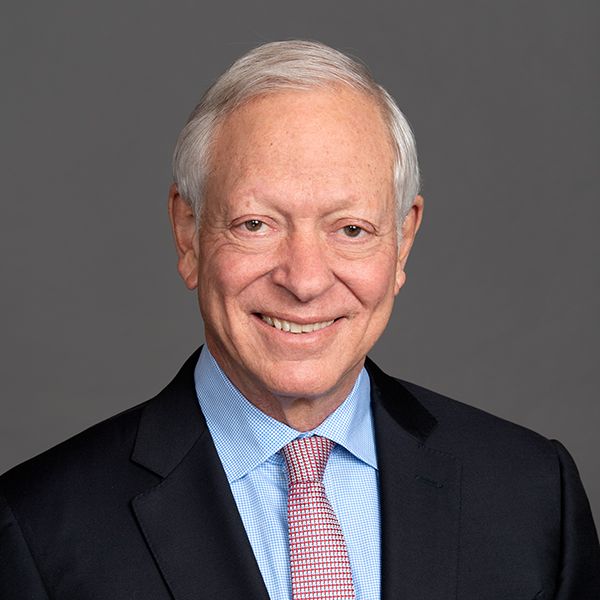 Donald Gogel is Chairman of Clayton, Dubilier & Rice, a private equity investment firm that he joined in 1989. He served as chief executive officer from 1998 to 2019.
CD&R now has $16 billion in its eleventh fund and currently manages over $30 billion in invested capital across 34 portfolio companies that together have approximately $60 billion in revenues and 240,000 employees around the world. The firm has been a leader for more than 40 years in integrating senior operative executives into its partnership. CD&R invests in a broad range of sectors in Europe and the U.S.—notably businesses in consumer retail, health care, services, and industrials.
Prior to joining CD&R, Mr. Gogel was a partner at McKinsey & Company, as well as a founder of the merchant banking group at Kidder Peabody & Co., Inc.
He is a member of the Business Council and the Trilateral Commission. He is Senior Vice Chairman of The Mount Sinai Medical System, Vice Chairman of the Cancer Research Institute, a Trustee of The Rhodes Trust and Vice Chairman of the Board of The SeriousFun Children's Network that serves 100,000 seriously ill children around the world each year.
Mr. Gogel received a B.A. with highest honors from Harvard College in international relations and then studied politics on a Rhodes Scholarship at Oxford University's Balliol College where he received an M.Phil. Mr. Gogel also received a J.D. from Harvard Law School. He played varsity lacrosse at both Harvard and Oxford.