Dr. Rajiv J. Shah
Dr. Rajiv J. Shah
President, The Rockefeller Foundation; former Administrator, U.S. Agency for International Development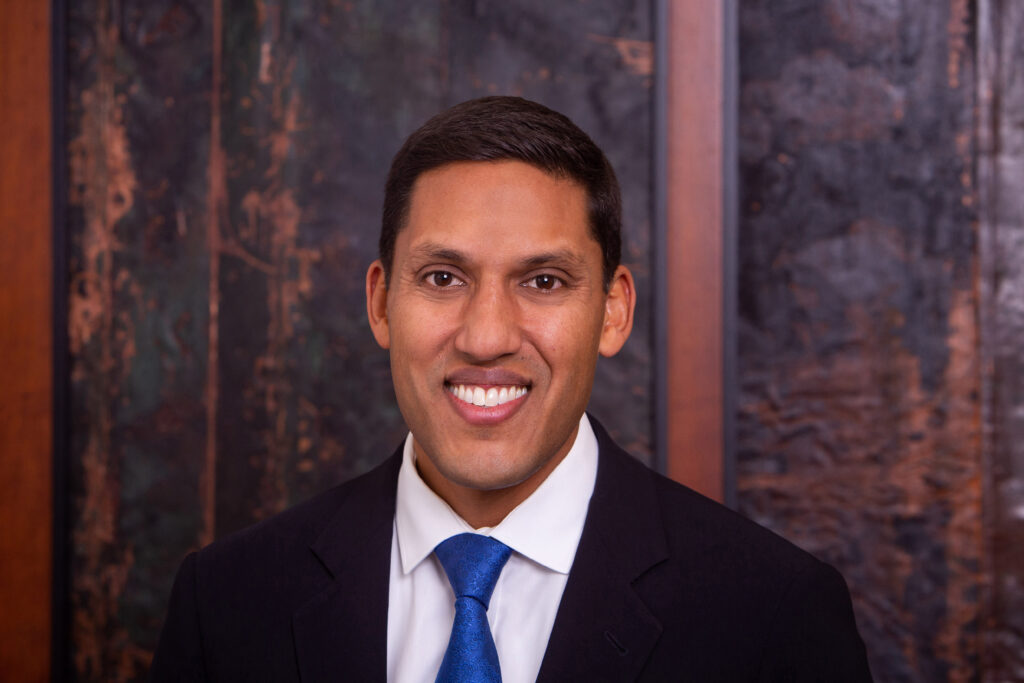 Raj Shah is president of the Rockefeller Foundation, a global institution committed to promoting the well-being of humanity around the world through data, science and innovation. Under his leadership, the foundation raised and deployed more than $1 billion to respond to the COVID pandemic at home and abroad, launched a Pandemic Prevention Institute to prevent future health crises, and created a $10 billion Global Energy Alliance for People and Planet to help secure a just and green recovery. Raj serves on President Biden's Defense Policy Board and is a member of the American Academy of Arts and Sciences and the Council on Foreign Relations.
Previously, Raj was the 16th Administrator of the U.S. Agency for International Development where he reshaped the $20 billion agency's global operations and secured bipartisan support for America's leading development and humanitarian role in the world. He led the U.S. response to the 2010 Haiti earthquake and Pakistani floods, 2011 East African famine and the 2014 Ebola pandemic. For his efforts in support of U.S. national security and foreign policy, he was awarded the U.S. Global Leadership Award. Raj previously served as Chief Scientist and Undersecretary for Research, Education and Economics at the Department of Agriculture where he created the National Institute for Food and Agriculture. In both roles, Raj was appointed by President Obama and unanimously confirmed by the U.S. Senate.
Raj also founded Latitude Capital, served on the United Nations High Level Panel on Pandemics, and taught as a Distinguished Fellow in Residence at Georgetown University. Previously, he served at the Bill & Melinda Gates Foundation, where he created the International Financing Facility for Immunization which helped reshape the global vaccine industry and save millions of lives.
Raj is a graduate of the University of Michigan, the University of Pennsylvania School of Medicine, and the Wharton School of Business. He has received numerous honorary degrees, the Thomas Jefferson Medal from the University of Virginia, and the Secretary of State's Distinguished Service Award. He is married to Shivam Mallick Shah and they have three children.