Heidi Crebo-Rediker
Heidi Crebo-Rediker
Partner, International Capital Strategies, Washington; Adjunct Senior Fellow, the Council on Foreign Relations; former Chief Economist, State Department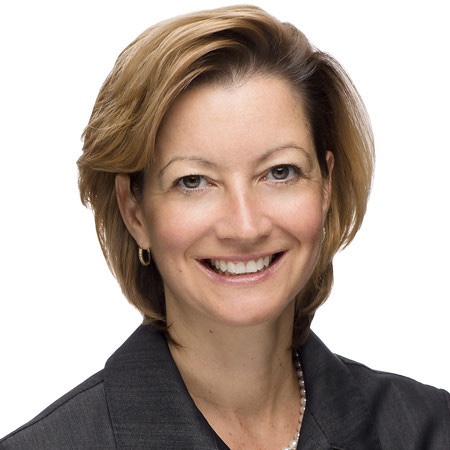 Heidi Crebo-Rediker is a Partner at International Capital Strategies. She is also an Adjunct Senior Fellow at the Council on Foreign Relations, a General Partner at America's Frontier Fund, and a member of the Trilateral Commission. She served on the Biden/Harris Treasury Agency Review Transition team as lead on International Affairs through January 2021. Previously, Ms. Crebo-Rediker served as the State Department's first Chief Economist. Appointed to this Assistant Secretary level position by Secretary Clinton as a centerpiece of her "Economic Statecraft" initiative, she provided advice and analysis to two Secretaries of State on a wide range of foreign policy issues having a significant economic, market or financial component.
Before this, Ms. Crebo-Rediker served as the Chief of International Finance and Economics for the Senate Committee on Foreign Relations, following nearly two decades in Europe as a senior investment banker. She advised on a range of international and domestic economic and financial issues, in particular related to the global financial crisis, sovereign debt, the International Monetary Fund, and multilateral development banks. During her time in the Senate, she was also the architect of bipartisan national infrastructure bank legislation (S.652) introduced in March 2011 and included in President Obama's American Jobs Act.
Over her investment banking career, she managed businesses ranging from European Debt Capital Markets, Emerging Markets Debt Capital Markets, to Sovereign, Supranational and Public Sector Banking. In this capacity, she managed public and private financings for governments, multilateral and domestic European development banks, corporations and financial institutions, and related advisory work, in both developed and emerging markets.
Ms. Crebo-Rediker was named one of the "Top 25 Women in Business" by The Wall Street Journal Europe. She has been a guest lecturer at MIT, Stanford, Georgetown, West Point and American University. She holds degrees from Dartmouth College and the London School of Economics. Her views on financial and economic matters have been carried in many forums, including CNN, CNBC, BBC, NPR, Wall Street Journal, Fortune, Bloomberg, The New Republic, Forbes, Foreign Policy, Barron's and elsewhere