Juan Gallardo
Juan Gallardo
Chairman of the Board, Organizacion Cultiba, Mexico City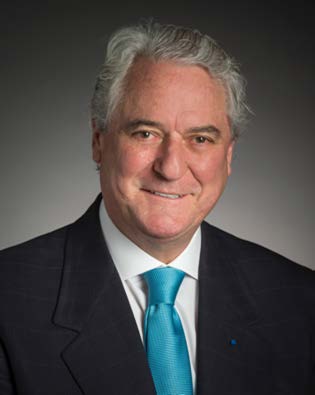 Juan Gallardo currently is the Chairman and CEO of the Board of Organizacion Cultiba, Grupo GEPP the only PepsiCola bottling company in Mexico and Grupo Azucarero México, a sugar mills company. Founder member of Tequila Volcan de mi Tierra, a joint-venture with Moët Hennessy.
Mr. Gallardo is member of the Board of Directors of Banco Santander Mexico and Grupo Aeroportuario del Pacifico as well as Member of the International Advisory Council of Rabobank. He also served many years as a Member of the Board in Caterpillar Inc. and Lafarge.
The professional career of Mr. Juan Gallardo has placed him in a leading position within Mexico and internationally, having realized senior business representation activities such as: Member of the Consejo Mexicano de Negocios, A.C.; member of the Consejo Coordinador Empresarial and member of the Consejo Empresarial de América Latina.
In June 1990 the Mexican business community chose him to be the Coordinator of COECE, a special ad-hoc alliance of all Mexican private sector organizations formed to promote expanded trade between Mexico, the United States and Canada and the rest of the world, particularly in the context of the North American Free Trade Agreement (NAFTA), and the Free Trade Agreement with the European Union. In this assignment, he created under the auspices of the Consejo Coordinador Empresarial –the foremost coordinating body in the Mexican business community– COECE functions as the sole private sector advisory structure to the Mexican Government on issues related to free trade agreements.
Juan Gallardo obtained his bachelor's degree in Law by the Escuela Libre de Derecho in Mexico City and later on, he coursed the AD-II Top Management Course at IPADE in Mexico City. He was distinguished by the French Government with the decorations of the Legion of Honor in the rank of Chevalier and as an Officer of the National Order of Merit.