Michael Chertoff
Michael Chertoff
Chairman and Co-Founder, The Chertoff Group; former Secretary of Homeland Security; Former Judge, U.S. Circuit Court of Appeals for the Third Circuit; Former Assistant Attorney General, Criminal Division, Department of Justice, Washington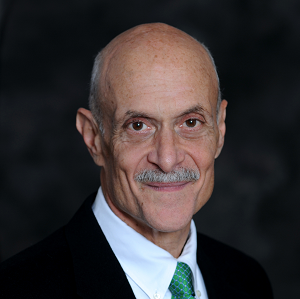 Michael Chertoff is the Executive Chairman and Co-Founder of The Chertoff Group, a global advisory firm that provides security risk management, business strategy and mergers and acquisition (M&A) advisory services to clients seeking to secure and grow their enterprises. He advises senior management and Boards of Directors of global financial services, energy and technology companies on how to manage cyber and physical security risk. He also is senior of counsel to the firm of Covington and Burling.
From 2005 to 2009, Mr. Chertoff served as Secretary of the U.S. Department of Homeland Security, where he led the U.S. Government's efforts to prevent terrorism and enhance security, secure U.S. borders, advance cybersecurity defenses within Federal agencies and critical infrastructure, and ensure disaster response and resilience.
Earlier in his career, Mr. Chertoff served as a federal judge on the U.S. Court of Appeals for the Third Circuit and head of the U.S. Department of Justice's Criminal Division, where he investigated and prosecuted cases of political corruption, organized crime, corporate fraud and terrorism – including the investigation of the 9/11 terrorist attacks. He began his career in 1983 as Federal prosecutor in New York, where he led the simultaneous prosecution of the heads of New York's five major mafia crime families.
Chertoff is the Chairman of the Board of Directors of BAE Systems, Inc., the U.S.-based subsidiary of BAE Systems plc. In 2018, he was named the chairman of the Board of Trustees for Freedom House. He currently serves on the board of directors of Noblis and Edgewood Networks.
In the last five years, Chertoff co-chaired the Global Commission in Stability of Cyberspace and also co- chairs the Transatlantic Commission on Election Integrity.
He is the author of Homeland Security: Assessing the First Five Years and most recently in 2018 authored a second book, Exploding Data Reclaiming Our Cyber Security in the Digital Age.
He frequently shares his subject matter expertise in print and on television on the topics of national and global security, cybersecurity, internet privacy, and a broad range of legal issues.
Chertoff is a magna cum laude graduate of Harvard College and Harvard Law School.