Nicholas D. Kristof
Nicholas D. Kristof
Columnist, The New York Times, Scarsdale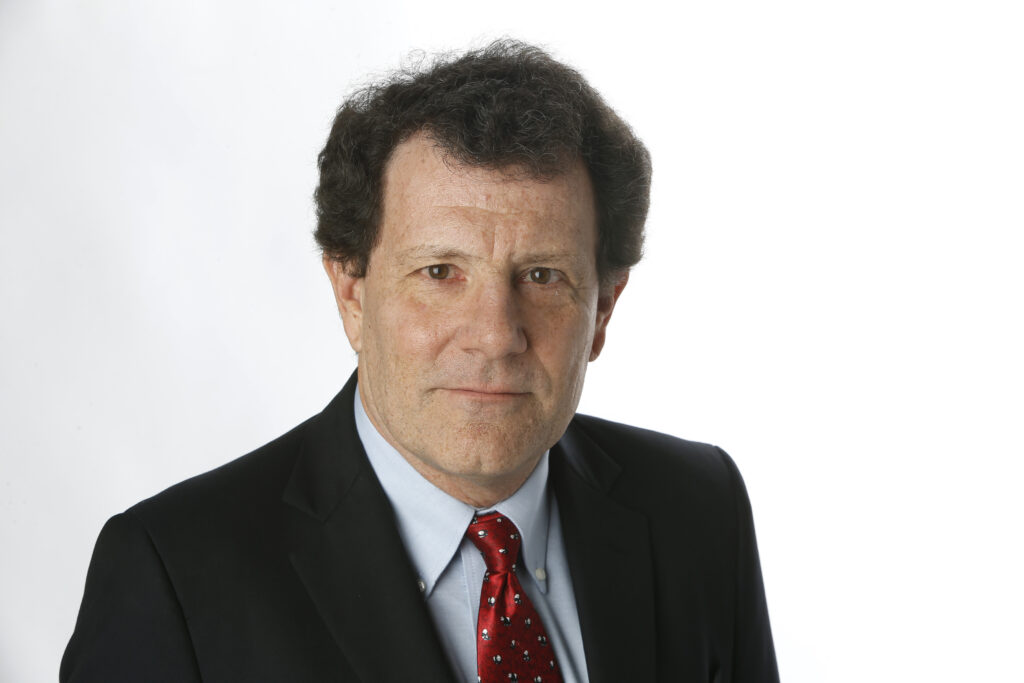 Nicholas D. Kristof, a columnist for The New York Times since 2001, is a two-time Pulitzer Prize winner who writes op-ed columns that appear twice a week.
Mr. Kristof grew up on a sheep and cherry farm near Yamhill, Oregon. He graduated Phi Beta Kappa from Harvard College and then studied law at Oxford University on a Rhodes Scholarship, graduating with first class honors. He later studied Arabic in Cairo and Chinese in Taipei. Mr. Kristof has lived on four continents, reported on six, and traveled to more than 150 countries, plus all 50 states, every Chinese province and every country on the African continent. During his travels, he has had unpleasant experiences with malaria, mobs, warlords and an African airplane crash.
After joining The New York Times in 1984, initially covering economics, he served as a Times correspondent in Los Angeles, Hong Kong, Beijing and Tokyo. He also covered presidential politics and is the author of the chapter on President George W. Bush in the reference book "The Presidents." He later was Associate Managing Editor of the Times for Sunday editions.
In 1990 Mr. Kristof and his wife, Sheryl WuDunn, then a Times journalist, won a Pulitzer Prize for their coverage of China. They were the first married couple to win a Pulitzer for journalism. Mr. Kristof won a second Pulitzer in 2006, for what the judges called "his graphic, deeply reported columns that, at personal risk, focused attention on genocide in Darfur."
Kristof has also won the George Polk Award, the Overseas Press Club award, the Michael Kelly award, the Online News Association award and the American Society of Newspaper Editors award. He has won various humanitarian awards including the Anne Frank Award, the Jan Karski award, and in 2016 was named by the U.N. as a "hero in the global campaign against violent extremism." Mr. Kristof was the first blogger on The New York Times Web site, the first to contribute a video to The Times website, and the first to file on the Times Snapchat account. A documentary about him, "Reporter," was executive-produced by Ben Affleck and aired on HBO.
In his column, Mr. Kristof was an early opponent of the Iraq war, and among the first to raise doubts about WMD in Iraq and about losing ground in Afghanistan. His columns often focused on health, poverty, human trafficking, women's rights and social justice.
Mr. Kristof and Ms. WuDunn are authors of the best-selling books "Tightrope," "A Path Appears," "Half the Sky," "Thunder from the East," and "China Wakes." Mr. Kristof has been a member of the boards of Harvard University and The American Association of Rhodes Scholars. He and Ms. WuDunn are the parents of Gregory, Geoffrey and Caroline. Mr. Kristof enjoys running, and he backpacked from Mexico to Canada with his daughter on the Pacific Crest Trail. He enjoys having his Chinese and Japanese corrected by his children.