Richard Verma
Richard Verma
Deputy Secretary of State for Management & Resources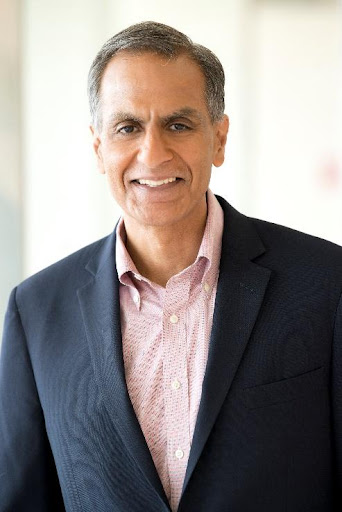 Richard R. Verma serves as the Deputy Secretary of State for Management & Resources.  In this role, he acts as the Chief Operating Officer of the Department, and leads the Department's efforts on modernization, foreign assistance, and a wide range of workforce and strategic issues.
Deputy Secretary Verma previously served as the U.S. Ambassador to India, where he led one of the largest U.S. diplomatic missions and championed historic progress in bilateral ties. He is also a former Assistant Secretary of State for Legislative Affairs and the former National Security Advisor to the Senate Majority Leader.
Deputy Secretary Verma has also had a distinguished career in the private sector, most recently serving as the Chief Counsel and Head of Global Public Policy for Mastercard. He is a former partner at the law firm of Steptoe & Johnson, and the Vice Chairman of The Asia Group, a global consulting firm. He also served on the T. Rowe Price corporate board of directors.
Deputy Secretary Verma is a veteran of the U.S. Air Force, and the recipient of numerous military awards and civilian decorations, including the Meritorious Service Medal and the State Department's Distinguished Service Award. He is also the recipient of the Council on Foreign Relations International Affairs Fellowship, and the Chief Justice Marshall Lifetime Achievement Award.
Deputy Secretary Verma was a member of the President's Intelligence Advisory Board, the Weapons of Mass Destruction and Terrorism Commission, and the Secretary of State's Foreign Affairs Policy Board. He has served on a number of non-profit boards, including the Ford Foundation, Lehigh University, and the National Endowment for Democracy.
Deputy Secretary Verma was a Senior Fellow at Harvard University's Belfer Center for Science and International Affairs, and he holds multiple academic degrees, including his doctorate (Ph.D.) from Georgetown University and his law degree (J.D.) from American University.