Robert Blackwill
Robert Blackwill
Henry A. Kissinger Senior Fellow for U.S. Foreign Policy, Council on Foreign Relations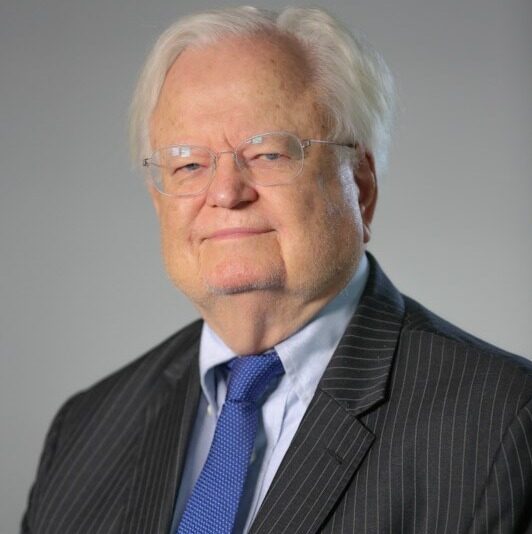 Robert D. Blackwill is the Henry A. Kissinger senior fellow for U.S. foreign policy at the Council on
Foreign Relations (CFR) and a member of Harvard Kennedy School's Applied History Project. His
current work focuses on U.S. foreign policy writ large as well as on China, Russia, the Middle East, South Asia, and geoeconomics. As deputy assistant to the president and deputy national security advisor for strategic planning under President George W. Bush, Blackwill was responsible for government-wide policy planning to help develop and coordinate the mid- and long-term direction of U.S. foreign policy. He also served as presidential envoy to Iraq. Blackwill went to the National Security Council (NSC) after serving as the U.S. ambassador to India from 2001 to 2003. He is the recipient of the 2007 Bridge-Builder Award for his role in transforming U.S.-India relations. In 2016 he became the first U.S. Ambassador to India since John Kenneth Galbraith to receive the Padma Bhushan Award from the government of India for distinguished service of a high order.

Prior to reentering government in 2001, Blackwill was the Belfer lecturer in international security at
Harvard University's John F. Kennedy School of Government. During his fourteen years as a Harvard
faculty member, he was associate dean of the Kennedy School, where he taught foreign and defense
policy and public policy analysis. He was faculty chair for executive training programs for business and government leaders from Saudi Arabia, Kuwait, the Palestinian Authority, Israel, and Kazakhstan, as well as military general officers from Russia and the People's Republic of China. From 1989 to 1990, he was special assistant to President George H.W. Bush for European and Soviet affairs, during which he was awarded the Commander's Cross of the Order of Merit by the Federal Republic of Germany for his contribution to German unification. Earlier in his career, he was the U.S. ambassador to conventional arms negotiations with the Warsaw Pact, director for European affairs at the NSC, principal deputy assistant secretary of state for political-military affairs, and principal deputy assistant secretary of state for European affairs.

Blackwill's best-selling book, Lee Kuan Yew: The Grand Master's Insights on China, the United States, and the World (MIT Press, February 2013), coauthored with Graham Allison of the Harvard Kennedy School, has sold over 300,000 copies. His most recent book, War by Other Means: Geoeconomics and Statecraft (Harvard University Press, April 2016), coauthored with Jennifer M. Harris, was named one of the best foreign policy books of 2016 by Foreign Affairs. His latest Council Special Reports are Implementing Grand Strategy Toward China: Twenty-Two U.S. Policy Prescriptions (January 2020), The End of World Order and American Foreign Policy (May 2020), coauthored with Thomas Wright of the Brookings Institution, and The United States, China, and Taiwan: A Strategy to Prevent War (February 2021), coauthored with Dr. Philip Zelikow of the University of Virginia. They also wrote a March 1, 2021 War on the Rocks article on Taiwan military contingencies titled "Can the United States Prevent a War Over Taiwan?," which addresses reactions to the February 2021 CFR Special Report.

Blackwill is a member of CFR, the Aspen Strategy Group, and the International Institute for Strategic
Studies.