Robert M. Kimmitt
Robert M. Kimmitt
Senior International Counsel, WilmerHale, Washington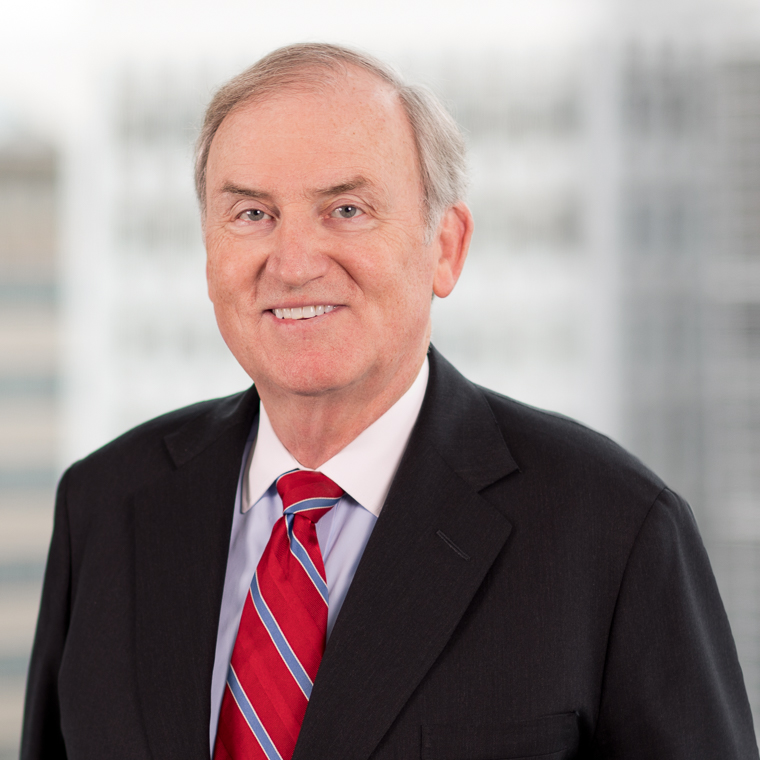 Robert M. Kimmitt is Senior International Counsel at the law firm of WilmerHale.  He is also Lead Independent Director at Meta.
Ambassador Kimmitt has held a wide variety of senior positions at the intersection of international business, finance, and public policy.  From 2005-2009, he served as Deputy Secretary of the U.S. Treasury, where he had significant responsibility for the Department's international agenda, including his leadership role on the Committee on Foreign Investment in the United States (CFIUS) and in development of the Santiago Principles for Sovereign Wealth Funds.
Earlier, he was American Ambassador to Germany from 1991-1993, Under Secretary of State for Political Affairs from 1989-1991, and General Counsel to the U.S. Treasury from 1985-1987.  He also served in the Reagan White House as National Security Council Executive Secretary and General Counsel from 1983-1985, with the rank of Deputy Assistant to the President for National Security Affairs.   
Ambassador Kimmitt was Chairman of the CIA External Advisory Board from 2017-2021, Chairman of the State Department Foreign Affairs Policy Board from 2019-2021, and a member of the National Security Council Leadership Initiative from 2020-2021.  From 1998-2005 he was a member of the Director of Central Intelligence's National Security Advisory Panel, and during 1997 he was a member of the National Defense Panel. Earlier, he served as a member of the Panel of Arbitrators of the World Bank's International Centre for the Settlement of Investment Disputes.
In addition to his government service, Ambassador Kimmitt served as Executive Vice President, Global Public Policy, at Time Warner from 2001-2005.  Prior to that, he was Vice Chairman and President of Commerce One, a Silicon Valley software company.  He was a partner at Wilmer, Cutler & Pickering from 1997-2000, a managing director of Lehman Brothers from 1993-1997, and a partner in the law firm of Sidley & Austin from 1987-1989. 
Ambassador Kimmitt was graduated with distinction from the United States Military Academy at West Point in 1969.  After finishing first in his Ranger School class, he served in combat in Vietnam from 1970-1971 with the 173rd Airborne Brigade, earning three Bronze Star Medals, the Purple Heart, the Air Medal, and the Vietnamese Cross of Gallantry.  He retired as a Major General in the Army Reserve.  He received his law degree from Georgetown University in 1977, where he was Editor-in-Chief of Law & Policy in International Business, and then clerked for Judge Edward Tamm on the U.S. Court of Appeals for the D.C. Circuit.  He holds an honorary Doctor of Humane Letters degree from Marymount University, the Distinguished Graduate Award from West Point, and the Outstanding Alumnus Award from the U.S. Army War College. 
Ambassador Kimmitt serves on the International Advisory Board of The Maureen and Mike Mansfield Foundation. He is a member of the American Academy of Diplomacy, the Council on Foreign Relations, and the Trilateral Commission. He is Chairman Emeritus of the American Council on Germany, and his foreign language is German.